The Challenge
Enter and Exit from a parking facility comfortably and quickly using only your phone.
The Solution
We have created a system that crosses the information obtained through the BLE protocol with a series of proprietary algorithms to identify the machine precisely and safely near the access and exit gate while managing all customer payments with a tap.
Direct Access. No Lines. Automatic Payment.
Automatic access with gate opening or on street parking
In APP payment covering subscriptions, wallet with auto recharge or split billing
Electric car charge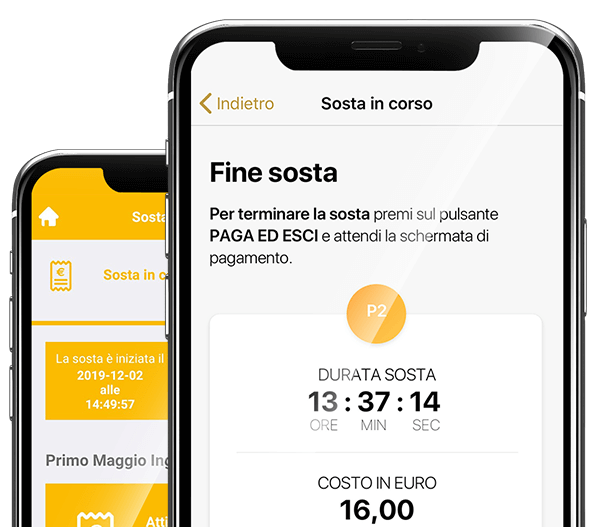 Live on
Discover the most innovative access system to the official Marco Polo Airport parking facility in Venice
How it works in a parking structure